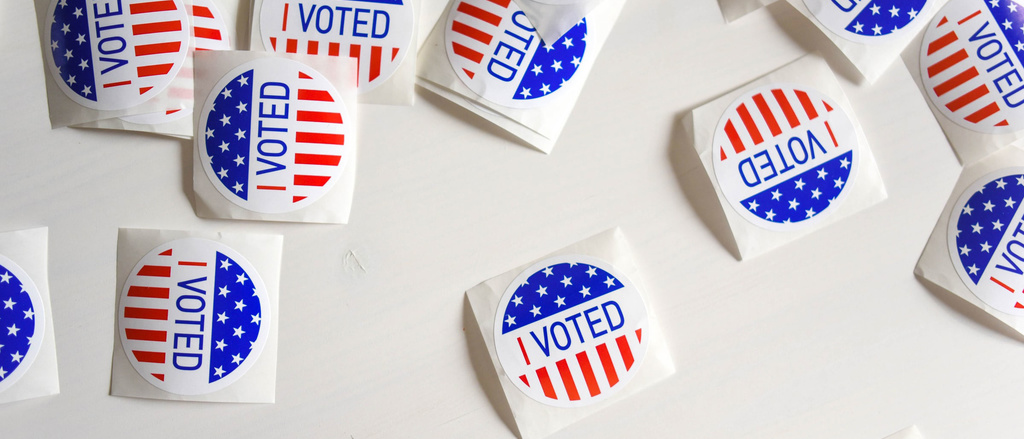 At the University of Iowa, we celebrate civic engagement and democracy! We encourage our students to be active citizens by voting. Our goal is to increase the number of students who vote, educate the community about how to vote, and foster a campus culture of civic engagement.
We recognize that voting can be complicated and confusing, especially for students who are often first-time voters and new to Iowa City. With this website, we aim to provide non-partisan information about voter registration and voting to ensure that everyone can actively participate in the democratic process.
Your vote is your voice. We encourage all students, staff, faculty, and members of the Hawkeye Community to be active and informed voters. #HawkTheVote
Visit our full webpage at vote.uiowa.edu!
Volunteer with us
Volunteering with Hawk the Vote is flexible for any schedule! As an organization, we understand that academics are your priority as a student and we are happy to find opportunities that work best for you.
Volunteers can work with us tabling to register voters, special events (like national voter registration day), and educational programming.
Volunteers are required to attend a brief orientation to train on duties/responsibilities, expectations, & voter registration and education.
If you are interested in becoming a volunteer, please contact our Volunteer Manager at dsl-hawkthevote@uiowa.edu.