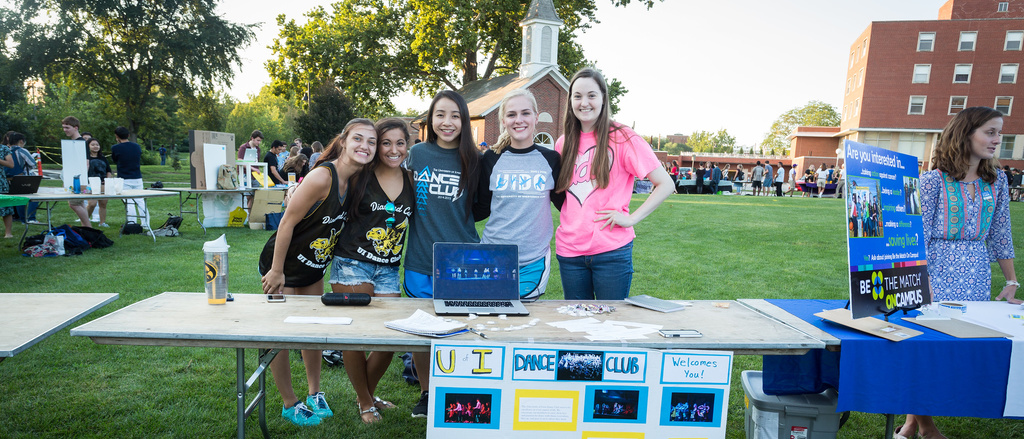 We support over 600 registered student organizations (RSOs) on campus.
Student organizations provide students great leadership opportunities, help make them feel connected to the institution, and grant them access to many resources on campus. They also play a vital role in providing engagement opportunities for students, faculty, staff, and community members. Our role is to help registered student organizations be the best they can be.
View student organization listing
How to Get Involved
There are many ways to get involved in a student organization, but the process may differ based on what you're looking for. Before getting involved, it's a good idea to figure out what type of organization you want to join, what role you want in that organization, and how much time you can commit to it. Once you have a better idea of what you want from your involvement, you can get more information about organizations on our Engage platform. On Engage, you can search for organizations, filter by category, contact leaders of an organization, and view upcoming events.
Since each organization has a unique process for membership and leadership, the best way to join is to reach out to current members for more information. There is also a Student Engagement Fair each semester that gives students a chance to explore some of the organizations on campus directly.
Finally, if our campus doesn't have the organization you're looking for, you can consider starting your own. Professional staff members are always excited to help guide students through the creation of a new organization. More information on this process can be found by going to the Start a Student Organization page.