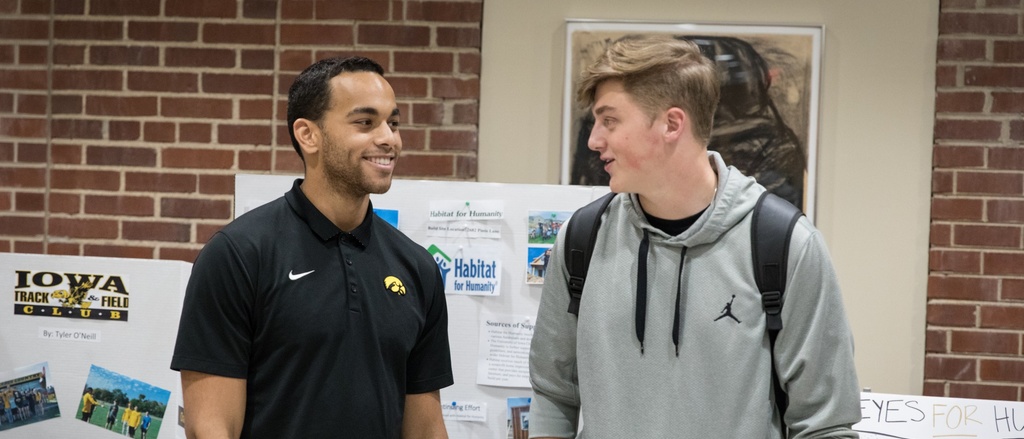 President's Leadership Class
The President's Leadership Class (PLC) was created in 2008 as a collaboration between the Leadership, Service, and Civic Engagement and the Office of the President as a way to help facilitate leadership development in The University of Iowa's emerging leaders. Leadership development for students is a strategic priority for the University of Iowa, and the Office of the President is committed to supporting student success through developing student leaders.
To further develop and align the President's Leadership Class in relationship to other Leadership Studies course offerings and leadership development experiences for students, starting in fall 2019 the course was offered as a second-year experience at the University of Iowa and is taught by Erika Christiansen. Students in this course have the opportunity to explore leadership through teams and readThe Joy of Leadership.
PLC is a three-hour, credit-bearing course that is offered to selected students. A student selected for admission to this class has the opportunity to explore pertinent leadership issues; to meet with and attend programs by UI, community, and state leaders; to participate in meaningful civic activities; to network with other student leaders; and to engage in a curriculum that will help you develop your personal leadership style and skills.