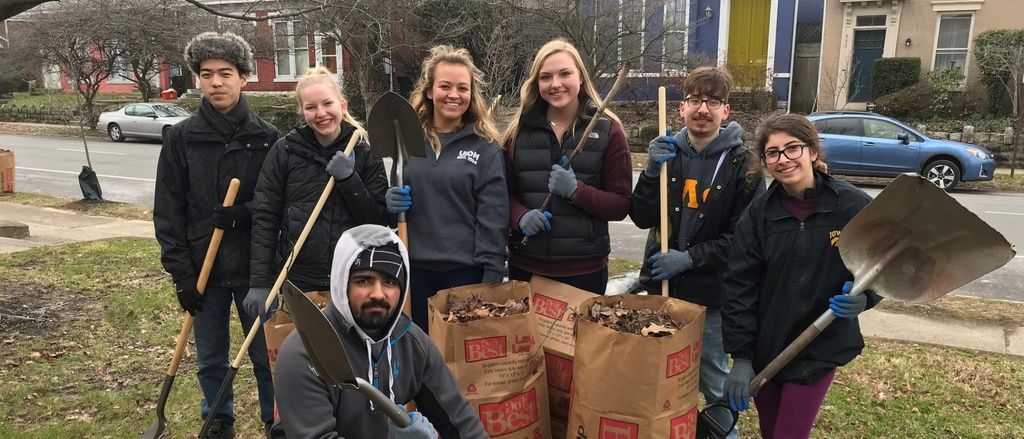 Hawkeye Service Teams traveled to 16 different cities for service trips over spring break in March 2018.  The focus areas included LGBTQ+ Rights, Youth Health Education, Urban Development, Criminal Justice Reform, Immigration, The Arts, Youth Education, Children's Health, Public Health, Racial Justice, Housing, Education Equity, Food Justice, and Economic Disparity.  
The 2018 Alternative Spring Break Hawkeye Service Teams were made possible generous support of the Division of Student Life, University of Iowa Student Government (UISG), Graduate & Professional Student Government (GPSG), and the Center for Student Involvement & Leadership.  Individual team sponsors included Residence Education, Fraternity & Sorority Life, UI Center for Advancement, Dance Marathon, Being Black @ Iowa Project, Certificate in Fundraising and Philanthropy Communication, Center for Diversity & Enrichment, and Tippie College of Business.
Learn more about the 2018 Hawkeye Service Teams by viewing their final projects below:
Participants of the Hawkeye Service Teams also enrolled in a 3 s.h. academic course, Alternative Break Service Learning.
See the Participant Reimmersion Guide for additional information.